Electrical Safety Inspection and Upgrade in Allentown, PA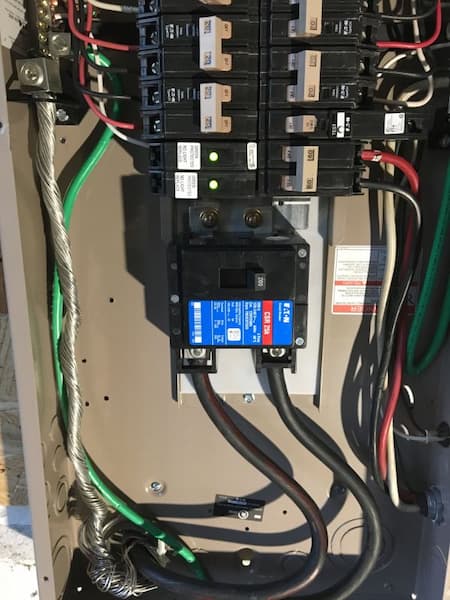 Electrical Safety Inspection & 200 Amp Panel Replacement with Surge Protection - Customer had a fire from outdated and overloaded electrical system. Our Allentown Electricians did a complete Electrical Safety Inspection and installed a new premium Eaton CH 200 Amp Panel with Whole House Surge Protection (Green Lights).
Project Details
Project Gallery
Products Used
If you need Electrical Safety Inspections or other electrical services in Allentown, please call us today at 610-434-0508 or complete our online request form.