Easton Electricians and Electrical Contractors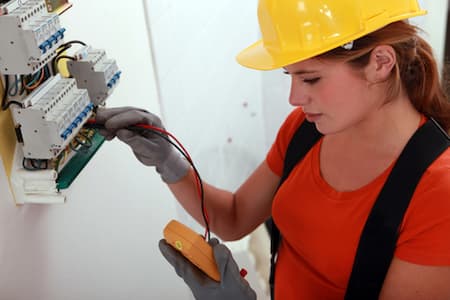 Almost every home in Easton has expensive electronic equipment in it: TVs, A/C Units, Water Heaters, Refrigerators, Entertainment Equipment, Hot Tubs, and Computers. All of these things listed require the use of your home's electric circuit boards. All these items can easily add up to $1,000's of dollars, and all are vulnerable to power surges.
You can very easily protect ALL of your valuable items in your home with a whole home surge protection system. At Lehigh Valley Electric, Inc, we are an Easton electrician who can provide you with surge protection as well as a variety of other electrical services and repairs. We have received a lot of positive feedback from our clients because we are detail-oriented and complete each job to your satisfaction.