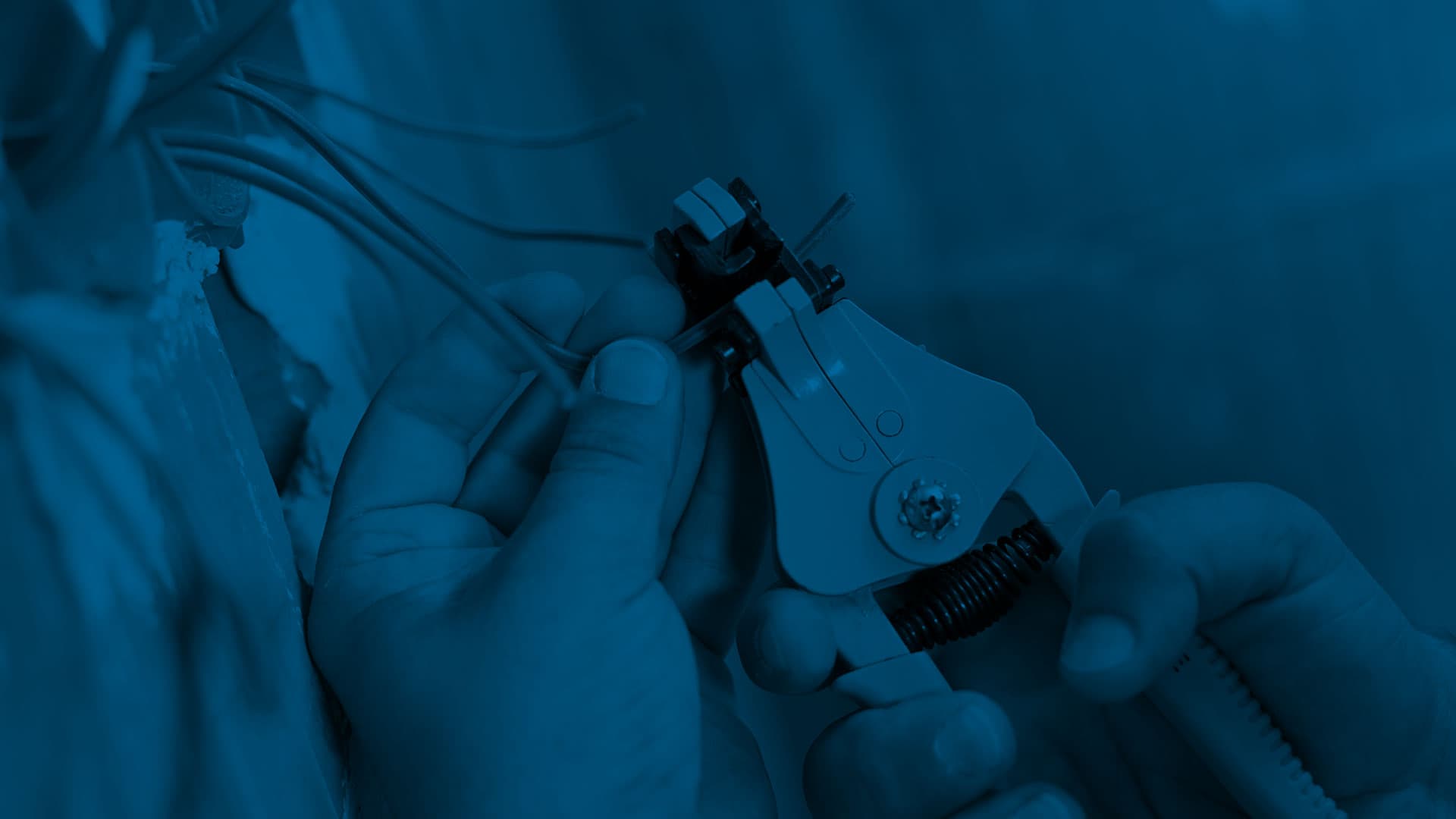 Worry-Free Carbon Monoxide Detectors Installation & Service for Allentown, PA and greater Lehigh Valley, PA area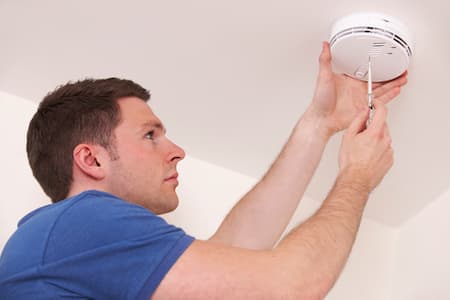 Safeguarding your home and family from a threat that's invisible but deadly is possible by installing carbon monoxide detectors. While there are plenty of battery-operated CO alarms on the market, they don't last long, and they are often unreliable.
Hard-wired carbon monoxide detectors can be installed in your home instead. You can call the Allentown electricians at Lehigh Valley Electric, Inc for CO detector installations. We install Kidde carbon monoxide alarms in Allentown and many communities nearby. Our carbon monoxide detectors are worry-free. You don't have to worry about changing batteries or replacing them within 10 years. They come with a 10 year LTD manufacturer warranty and have a sealed rechargeable lithium battery that always stays charged from your home's power system. The battery never needs replacing.
Call us if you would like to install CO alarms in your Allentown area home. We can also help you convert to hard-wired CO alarms if you are using battery-powered CO detectors.
Kidde Carbon Monoxide Alarms
Quality Products & Reliable Installations
10 Year LTD Warranty
10 Year Sealed-Battery CO & Smoke Alarms
Troubleshooting & Replacements
100% Workmanship Guarantee
Why Carbon Monoxide Detector Installation Is Important
CO poisoning is a real concern. Most cases of CO poisoning occur due to the heating system. However, it can build up in your home from any fuel-burning source or from running your vehicle inside your garage. Since you can't smell, taste, see, or detect it without a CO detector, there's no way to know if your home is building up this poisonous gas.
Once you breathe carbon monoxide, it can be fatal. The gas inhibits your blood's ability to carry oxygen. Symptoms of CO poisoning are:
Headaches
Severe headaches
Nausea
Dizziness
Fatigue
Weakness
Disorientation
Confusion
Sleepiness
Need To Convert To A Hard-Wired CO Detector?
Homeowners often convert their battery-operated CO alarms to hard-wired CO alarms in order to comply with local code requirements. Sometimes the code can stipulate that additional equipment should be connected, such as an external strobe light.
As local electricians in Allentown, we understand all the local city safety code requirements in the communities we work in. We'll make sure your CO alarm is installed correctly. Some homeowners realize the benefits of a hard-wired CO alarm whether the code requires them or not. Whether you want to or need to convert, call our electricians for expert installation. You and your family will be better protected from this deadly gas.
Hard-wired CO alarms last longer
Worry free CO alarms are warranted for 10 years
No maintenance required -never change batteries
User-Friendly & Easy View Digital Display
Can be interconnected with smoke alarms
Most models come with backup batteries
Sealed lithium rechargeable backup battery that never needs changing
Installing Hard-Wired Smoke Detectors & Combo Alarms
A smoke alarm is just as important as a carbon monoxide alarm. Installing a hard-wired smoke detector in key locations of your home is vitally important. Battery-powered smoke alarms are better than nothing, but a hard-wired smoke alarm is best. The unit will come with a long-life lithium battery backup in case the main power goes out.
The number of smoke detectors you need depends on the layout of your home and your own preferences. Generally, a smoke detector should be installed outside each bedroom and on each additional story of the house, including the basement. You can also install smoke detectors in the bedrooms, furnace areas, dining rooms, utility rooms, and hallways. Don't sleep with the bedrooms closed unless you have a smoke detector installed in the room.
Combo alarms can be installed to monitor for smoke and carbon monoxide. Our worry-free Kiddie hard-wired smoke detectors and CO alarms are backed by a 10-year warranty. If your smoke alarm hasn't been replaced in the last 10 years or you have battery-operated smoke detectors and would like to convert, call our Allentown electricians at Lehigh Valley Electric, Inc for a quote.
Large mounting base to protect alarm from dirt
Dust cover protects sensor from airborne contaminates
10-year sealed battery
Large Test/Hush® control button for easy silencing & testing
Interconnects with up to 24 devices, including smoke, CO, & heat alarms
If you are looking for an electrician for Carbon Monoxide Detector Installations & services in Allentown or nearby, please call Lehigh Valley Electric, Inc at 610-434-0508 or complete our online request form.